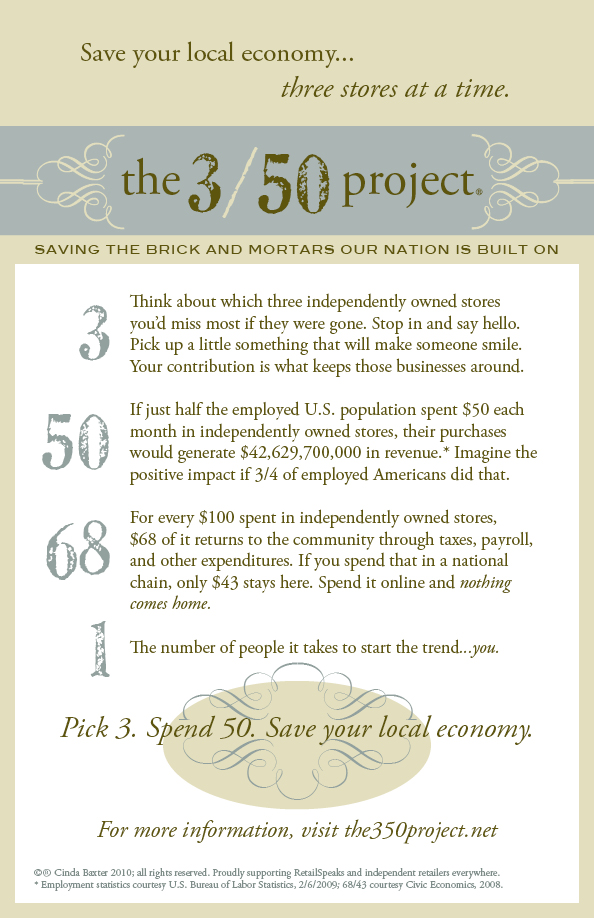 I read about this project over at
Thinking Out Loud
.
The
3/50 Project
is about saving your local economy. It's frequently tempting to shop online because it's easy to check for the absolute best prices and see a greater variety than a local store might have. But only shopping online has a significant impact on your local economy, the number of jobs available in your community and spreads out like ripples in the water.
The project is very simple... it proposes that you pick your three favorite stores that you want to support and be sure you spend a small amount of money each month in those stores. The site shows some statistics on how just a small amount spent with consistent effort can have an impact.
If you love your city and your neighborhood, check out the
3/50 Project
and pass the word!